Claremont Park Nursing Home
Dementia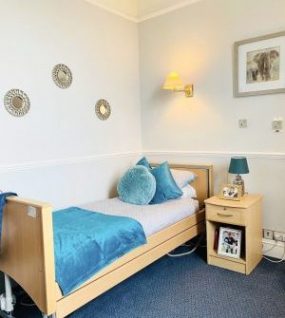 Our highly skilled nurses and careers are trained in delivering care to people with dementia. We work hard to protect the dignity and uphold the rights of our residents. Our team help them to support people living with dementia in our care home. They spend time learning about the different types of dementia that the person may have and how they might best support each resident through person centered approach as well as learning about a range of interventions that may help to reduce any distress and promote well-being.
The way a person communicates can change significantly when dementia is present so it helps to work with the individual and their family and friends to gain as much information as possible, with the role of 'getting to know you', what the person does or doesn't like and to then record this information in a personalised care plan.
For more information email us at info@claremontparknursinghome.co.uk or complete our online form.